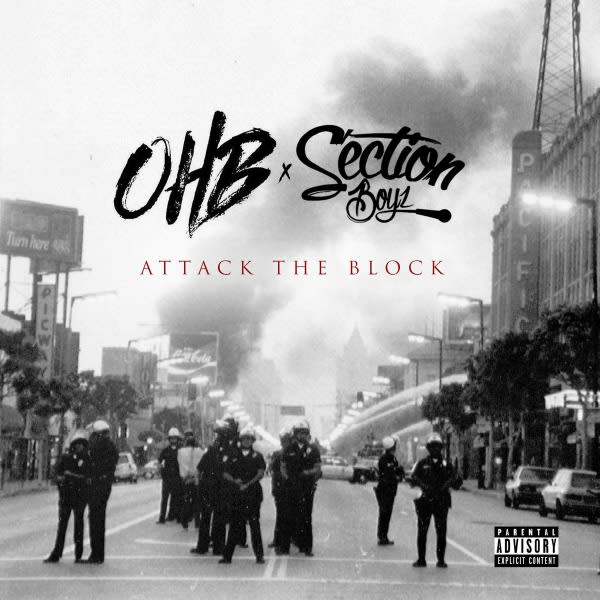 Breezy's back again and he's just dropped a mixtape with his OHB crew and UK's Section Boy's called 'Attack The Block'.
The 16-track project features 16 new tracks with a significant amount of features including appearances from French Montana, Ray J, Young Lo, TJ Luva Boy, Hoody Baby, and Young Blacc.
If you're not familiar, the project shares its title with a movie of the same name that was easily one of the best movies of 2011. Co-starring The Force Awakens' John Boyega and Jodie Whittaker, the movie told the story of a group of kids in South London taking on an alien invasion.
#AttackTheBlockMixtape AVAILABLE NOW! #OHB @SectionBoyz_ https://t.co/kOnkHkqm7G pic.twitter.com/zzubHM3O8e

— Chris Brown (@chrisbrown) October 28, 2016
Back in April, Brown and OHB connected on Before the Trap: Nights in Tarzana, which was the first time OHB appeared on any of the rapper's records. Section Boyz also showed up on one of the songs on the tape. Since then, Brown has released a few new tracks like "Keep You in Mind" featuring Bryson Tiller, "What Would You Do," and "Lady in the Glass Dress" while quietly dealing with his gun case that is reportedly close to being dropped.
It seems Ray J's work on Attack isn't the only collaboration the two have been cooking up. Earlier this week, Billboard reported that Ray J will recruited Brown for a song on his new album called "Famous" that will respond to Kanye West's "Famous" video.
Check out this gem of a mixtape at DatPiff.com, much love!