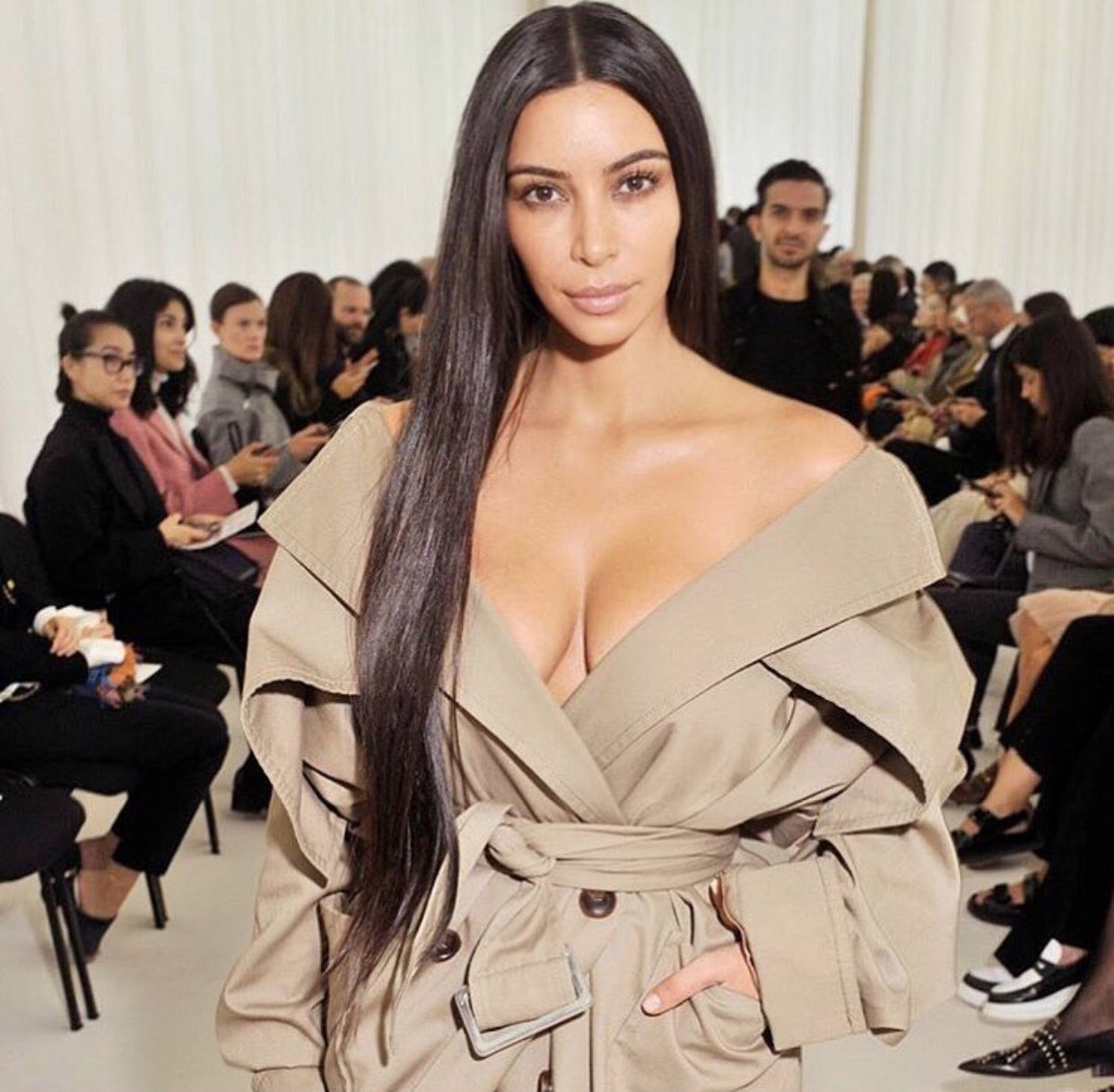 Mother of two, Kim Kardashian West was robbed and held at gunpoint on Sunday while attending Paris fashion week.
Five armed robbers dressed as police officers broke into the stars apartment in Paris during the early hours of Sunday morning. The attackers held a gun to Kim's head before tying her up and locking her in the bathroom.
The attackers escaped with an estimated $10m worth of personal belongings, which included one of her rings worth an estimated $4.49m and a jewelery box worth an estimated $5.6m.
According to her publicist, the 'Keeping Up With The Kardashian's" star was "badly shaken but physically unharmed". 
A source also told E!News that "She begged for them to let her live and [said] she has babies at home…She thought they were for sure going to kill her."
Kim later flew back to Teterboro airport in New Jersey on Monday to meet with her husband Kanye West. Her mother, Kris Jenner and boyfriend Cory Gamble also flew back to New Jersey to be by her side after hearing of the terrifying news.
The armed men forced the security guard of the hotel to direct them to Kim' apartment to which they gained entry and then fled the scene by bike, as reported by police officers.
French Foreign Minister Jean-Marc Ayrault spoke to TV5 Monde after the attack stating, "What happened is very unfortunate and those responsible must be severely punished, We are fully mobilised to ensure the safety of the French people, as well as all those who visit France, and in particular tourists."
Kanye West was performing at the Meadows Music and Art Festival in New York at the time and abruptly stopped the show after hearing of the attack, telling fans "I'm sorry, family emergency. I have to stop the show."
Luckily, Kim's children were not present in the room at the time of the robbery.
Much love!